Folk Art Painting Workshop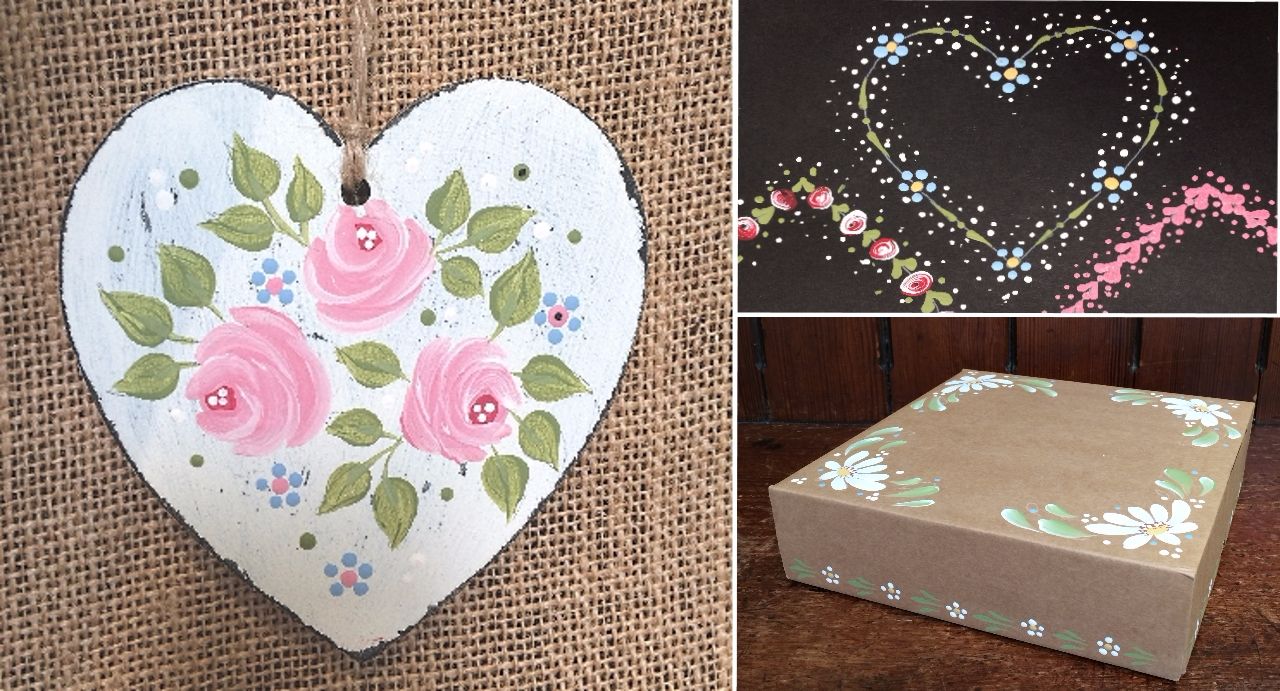 Folk Art Painting Workshop
Folk art painting is the exciting way of decorating using simple yet beautiful paint techniques. Typically found on narrow boats and Romany caravans, these techniques can be used to create greetings cards and embellish picture frames, wooden boxes, plant pots and larger items such as mirrors and furniture.
This fascinating workshop will see you learn and practice the dotting and brush stroke techniques needed to create heart, daisy and rose patterns. You will build on your knowledge during the day, and should be able to take home with you a completed greetings card, a hanging heart, and a larger project such a painted box or plant pot - not to mention new skills!
Your tutor will guide you through all the processes to enable you to create your masterpieces. The workshop is suitable for absolute beginners as well as those with some experience looking to enjoy a day with like-minded people.
Your day will start at 10.00am and conclude at 4.00pm - with lunch and a whole lot of crafting in between! The price of the workshop includes your materials and your lunch. The only item you will need to bring along with you is the larger item to decorate. This can be a wooden box, picture frame, plant pot or something similar - just as long as it can be painted! A few suitable items will be available to purchase on the day if you get stuck.
Sunday 24th September 2017
10.00am - 4.00pm
£65.00 (includes lunch and materials)
Here are a few examples of folk art painting...